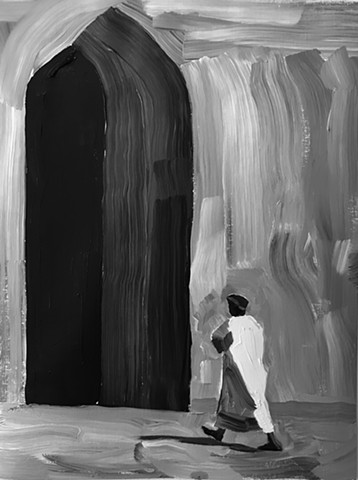 Julia Olson makes paintings and drawings, exploring portraiture and embodiment.
Living abroad, her paintings are characterized by a sense of place and beings from an internal gaze in which connection plays an important role. By contesting the division between herself and "the other," she investigates the dynamics and beauty of underlying kinships.
Her creative practice explores the pictorial space in an ontological exchange with another embodied being. The gaze acts as a magnifying lens to intuitive truths, human connection, and eternalized moments. Her body of work is multicultural, unified by human connection.
Previously a resident of Saudi Arabia, Julia Olson now lives in Mexico.